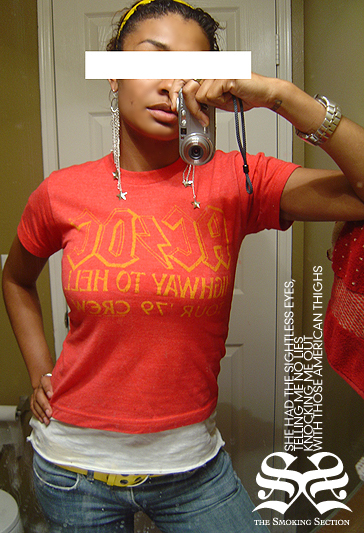 Don't mind us using all these pics of -P...just enjoy and thank us later...
It's been dumb busy around these parts, livin' life and trying to keep pace with things going on with the site.

Here, let me update you...

1. We're moving away from Blogger.

Yep...in the coming months, it's goin down © Joc.

Why?

So

-P

and

Nquest

can do their html thing to the fullest outside of the restraints of a template. It was fun while it lasted and Blogger has definitely been what we needed to go from infancy to toddlin but we ready to walk. With that comes...

2. Working on the actual layout and design of the new joint.

You got ideas to share? Get @ us!

3. Pollyin' tryin to get the next few

Smoking Sessions

set up, done & up. We promise you more fire.

4. Our goal is to pull in an average of 7K in daily visitors by August so we're working on some things to help meet that goal, namely by steadily increasing our content and offerings.

You can help though...tell a friend and quiet keepin us your "e-secret"

5. Plus, it's been kinda slow musically. Nobody's really killin it right now so that slows the process down. But we're accepting submissions from unheard cats who need to be heard, diggin up a few more independent cats, and browsing thru quite a few different genres so just stay tuned and be patient...we're gonna bring it.

Musically, since there's a slight drought...we did a little diggin...



Let the record show that this album has been overlooked for a minute. Yeah, Nore's on some other shit right now but when he jumped solo with this joint, he owned shit. One of the first to give true hip-hop shine to the Neptunes with "Superthug", Nore's offbeat flow only grew stronger in comparison to The War Report. The grisly narrative on "Body In The Trunk"...Nore's reminscences + Carl Thomas' subtle hook on "Love My Life"... and "Banned From TV" might rank as one of the best mercenary posse cut of all-time.


And Lord knows who fucked this collaborative effort up; we may never know. Just take these remnants and be glad we at least got this to work with...
Salute!
Gotty
™
Stray Shots
Murda_Mook-The_Life_And_Times_Of_John_Ancrum_Vol.1-2005
Papoose - The Boyz In The Hood
Don't Be A Menace To South Central While Drinking Your Juice In The Hood OST
Consequence - The Cons Vol. 3: Da Comeback Kid
VA - R&B Slow Jams
Georgia Anne Muldrow - WorthNothings EP
Eminem_And_D-12-Lost_In_London-2006 [All the Westwood Freestyles 41 Tracks]
Madlib - Blunted In the Bomb Shelter
Madlib - The Beat Konducta - Movie Scenes Vol 1-2
VA - Big Dada Sound 2005-2006
Kay Slay and Papoose - Beast From The East
India.Arie - Testimony Vol. 1
Quasimoto - The Further Adventures Of Lord Quas
Body Count - Murder 4 Hire (2006)
The Love Songs Album (Two Discs)(2006)
Romantic Reggae Vol.7 - Dance Hall 2006
6.29 Stray Shots Downloadable Text File
6.29 Stray Shots Changetolink Page