...than to damn the dark."
Food for thought. You do the dishes.
Aiight...alot of work to be done today so bear with us. First, let me knock out the requests.
DeBarge - "All This Love"
So, somebody needed some DeBarge. Of course we answer. It was too easy.
DeBarge - "All This Love"
DeBarge - "Time Will Reveal"
And I remember my sister puttin me on to this when I was like 8 lol.
DeBarge - "Love Me In A Special Way"
And just for the source of B.I.G.'s sample...
El DeBarge - "Stay With Me"
Case closed.
Moving on, another anonymous user wanted to question my statement that I "knew women..." and then went on to say "what song would u play to rekindle the fire..lets see what song u pick."
Well, ma'am, I'd pick something appropriate. Something that fits my persona since I'm a hip-hop dude truth be told and at the same time should could vibe to. "Every good hero needs theme music" (What movie ya'll?) so she'd picture me walking up with this playin in the background and then I'd spit something like
"Let's do some math. Add me and you together, subtract our clothes, divide your legs and multiply our orgasms."
Talib Kweli feat. Bilal - "Can I Talk To You"
"Re" is a prefix that means "again" so I'd try something I know that the woman would definitely remember, a song that when played would immediately start the neurons in her brain to working (elsewhere if possible :))
Jagged Edge - "What You Trying To Do"
And then I'd hit'em with something like this.
Ginuwine - "Do You Remember"
Then, this JE cut is always a killer.
Jagged Edge - "He Can't Love You"
Finally, I'd slay'em with...
Maxwell - "Suite Lady (The Proposal Jam)"
I mean how could you miss with a track that starts out with the lines...
"It's been so long since I have had you lady/Since I have had your brown legs wrapped me"
Checkmate. Smooches :)
Juan called out the source on that Tevin Campbell "Break It Down" track so here you go.
Prince - "Shhh"
As well, she reminded me of this joint
Intro - "Come Inside"
A hip-hop classic.
Masta Ace - "Born To Roll"
And since he's got a reality tv show now, might as well give him his props for being the original "King of R&B"...now, it's in other areas lol.
Bobby Brown - "Tenderoni"
Bobby Brown - "Rock Wit'Cha"
New stuff....
I haven't had the time to listen to this yet so give me feedback.
Trey Songz - I Gotta Make It (Advance)
Apparently, this guy is Jay-z's first Down South signee to the Def Jam/Rocafella/whatever it is now label.
Aztek Mixtape
Peep ya boy's name in his grill by clicking the pic and then check out his latest mixtape.
Paul Wall & Lt. Dan - It's Going Down Mixtape
And the Guatamalean needed this
Paul Wall feat. Big Pokey - "Sittin Sideways"
Jimmy may be by far the grimiest lookin dude out right now but I swear he's the truth.
His new song...
Jim Jones - "Baby Girl"
And if you got time, his new vid...
Jim Jones - "Baby Girl/Gees Up"
click picture for a link to the video.
And in the news, finally...
"B.I.G. Case Lawyer Says Police Confessed"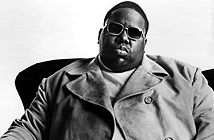 click picture for story
.
And, I think it's a wrap. I'll take this for now...peep the name on it. Tone gave it to me ;)
Postcript - Keep the comments, witty remarks and requests coming! It's what let's us know you all are still there.