Image courtesy of one5seven.com
We tried to warn you.
The
Smoking Sessions interviews
that we'll be running...
More writers & contributors...
The new layout...
And on top of that, we have even more shit in the Pyrex bubbling...
To you labels
, get with us now for promotions & reviews...don't forget the payola & freebies.
And you
...well you just remember that two years from now I told you two years ago that we were about to lay it down...
Last but not least, respect due to
P
aka
Paulie Fingers
aka
P. Grigio
aka "
I'm the illiest aggin doin' it or these aggins is losin' it
" aka "
I've never been a wanna-be,I'm everything you wanna be
"...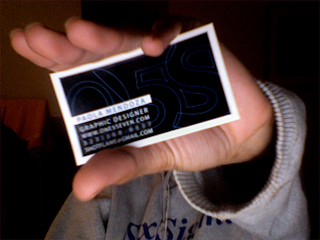 .... our partner in crime from
one5seven.com
for puttin in work for the cause and doing the dopest layout!
STRAY SHOTS
The Best of Miles Davis and Gil Evans
Audioslave-Audioslave
Atmosphere-Overcast
DJ Envy & Tapemasters Inc.-Purple Codeine 5
B.G.-Checkmate
2 Live Crew-Is What We Are
2 Live Crew-Move Somethin
8Ball & MJG-Living Legends
Outkast - Southernplayalistic
Ronny Jordan The Antidote
Lee Scratch Perry-Arkology
Sublime-Sublime
DeBarge_In A Special Way
Gregory Issacs My Poor Heart
5.5 Text File Download
5.5 Changelink Page
Go
"Rock The Vote With DJ Neil Armstrong"
and show him our support!


Free Cookiehead. Bring back SMC.