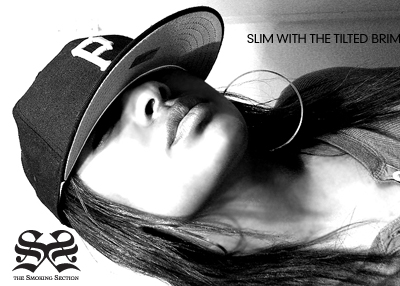 Cha·ris·ma - Pronunciation Key (k-rzm); n. pl. cha·ris·ma·ta (-m-t)


I'm back, Mr. Magic City
Blowin Color Purple I make it rain on yo fo'head
Thought I had a fan the way I blow that money
You'd thought I had a plan the way I throw that money
The Feds outside and they checkin his tag
But still the boy move wit'a helluva swag


a. A rare personal quality attributed to individuals who arouse fervent popular devotion and enthusiasm.


It's like the soundtrack to my life
Everyday I'm under investigation
But I will not stop, so you can stop the hatin
What more can I say, it's like my gift and my curse
To fail or succeed, I don't know whats worse...
They just tryin to find a glitch in my matrix


b. Personal magnetism or charm: a television news program famed for the charisma of its anchors.


One slip and I'm back to the basics
Red or blue pill what would you do?
When the same aggins you love got hate in they blood


2. In Christianity, an extraordinary power, such as the ability to perform miracles, granted by the Holy Spirit.


I know God's watchin over me, so is the Feds
When love turn to hate and aggins rather ya dead
Lord have mercy, Jesus Christ
All the bad I done will you still protect my life?
Maybe...maybe not
Until I keep an extra clip in that Glock...

young jeezy - "i'm back"
Stray Shots
Omillio_Sparks-The_Inauguration-2006
DJ Radio & The Kid Domination - Styles P Pressure Mixtape-2006
Dj Konflikt - Best of Talib Kweli
King and I - Contemporary Jeep Music
Frank Sinatra Jr. - That Face! [2006]
Ella Fitzgerald -- Lady Be Good
Smooth Jazz - The Quiet Storm [2001]
Jay-Z and Linkin Park Collision Course
Celly Cel - Heat 4 Yo Azz
B-Legit - Tryin to Get a Buck
JT the Bigga Figga - Playaz N the Game
Yesterdays New Quintet - Stevie (An Instrumental Tribute to Stevie Wonder)
Peanut Butter Wolf - My Vinyl Weighs a Ton
Quasimoto - The_Unseen
The Game - Welcome to Compton Part 5
Dipset - The Movement Moves On
Juelz Santana - From Me To U
6.28 Stray Shots Downloadable Text File
6.28 Stray Shots Changetolink Page
So... the buzz is that Gillie The Kid wrote for Weezy...

"Not for Carter 2," Gillie laughed. "I wasn't around for Tha Carter 2. Give all the credit to Lil Wayne for that. But it was a whole lot of things going down for Carter 1. Holla at your boy, Wayne."
Source - MTV.com