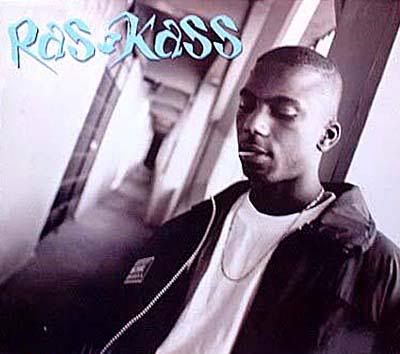 I've said it a million times here - all the great ones have problems.
Ras Kass is a wild dude and no exception to the rule. He did time as a juvenile for vehicular homicide. He came out with his debut album,
Soul On Ice
, and won critical acclaim (which basically means everybody loved but nobody bought his album). And that's been his calling card - problems and "critical acclaim".
Dr. Dre has reportedly called him one of the best. I agree. How come you haven't heard from him? Well, he's always had weak production if you ask me. As well, he went thru a fierce label battle with Priority while being wanted for evading arrest for parole violations. While on the run, he took his masters to his latest recording at that time and basically stuck his tongue out na-na-boo-boo style at his label lol. End the end, he ended up doing time again and is almost off Priority if he isn't already.
Musically, dude is slick. Witty metaphors and a tongue as sharp as anyone in the game, bar none. Give him a listen on these few standout tracks.
"Understandable Smooth"
"Goldyn Child" (Remix)
"Nature Of The Threat"
"The Whole City Behind Us" Freestyle
A few other noteworthy finds and reups upon request.
If you EVER watched Yo! MTV Raps back in the day, you'll know this off top. Let's see if you get up out of your seat and do the "Ed Lover Dance" though.
DJ Mark The 45 King - "The 900 Number"
A hot new AZ track off the new Slay...
AZ feat. Raekwon and Ghostface Killer - "New York"
A B track that hasn't been on any album that I'm aware of. Produced by Neptunes, this is a pretty decent joint.
Beyonce - "My First Time"
Mos caught a lot of flack for airing out the dirty laundry of the music industry with this track. It's a case of the truth hurting and a lot of execs wanting it revealed I'd assume. If you haven't heard it, now would be a good time to start.
Mos Def - "The Rape Over"
The Wu and the cats from Stet hooked up to make something different but good with this album.
Gravediggaz - Six Feet Deep
This was an excellent lp for it's time. "I Got To Have It" and "Be A Father To Your Child" were standouts but there were more gems on this album. If you ever called anyone a "bugaboo", thank this dude.
Ed O.G. & The Bulldogs - Life Of A Kid In The Ghetto
PW = bulldogs
The next two are classics. Nuff said.
Outkast -
Southernplayalisticadillacmuzik
Part 1
Part 2
De La Soul - De La Soul Is Dead
PW = dead
Kem - Album II
Part 1
Part 2
Alicia Keys Songs in A Minor & The Diary Of Alicia Keys
New material by Lex Diamonds.
Raekwon - The Vatican Mixtape
Last but not least, a seemingly rare Japanese release of some unreleased work by R. Kelly. A definite must have for any fan of the R.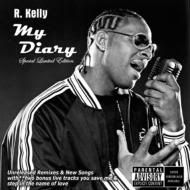 R. Kelly - My Diary (2005 Import)
Part 1
Part 2
01.Intro/Sex In The Kitchen remix [05:05]
02.How Many [04:01]
03.Hypnotic feat. Syleena Johnson & Fabolous [04:41]
04.So Sexy pt.II feat. Twista [03:57]
05.In The Closet pt.1 [03:24]
06.Sex In The Kitchen "Interlude" [00:51]
07.Sex In The Kitchen Album [03:35]
08.Baby I Love You feat. Jennifer Lopez [03:49]
09.Africa [04:09]
10.Sprite [03:48]
11.Pick Up The Phone feat. Tyrese & Ludacris [04:46]
12.You Kept My Fire Burning [04:41]
13.You Save Me (Live Version) [05:21]
14.Laundry feat. Nivea [04:18]
15.Front Line [04:29]
16.Step In The Name Of Love (Live Version) [05:03]