...you get to eat Snickers everyday for breakfast."

Sam Malone, bartender and ladies man on the old sitcom

Cheers

.
Ever had one of those weeks that makes you think "G%#!amn, the only thing worse that can happen is if I were to die"? Well, I've had one of those weeks so thank God it's Friday lol.
For public record, I want you all to remember that when I die, I don't want a bunch of crying and all that extra foolishness. None of that jumpin in the casket, "take me with you" bull either...unless it's some fine breezy. Let her c'mon haha.
Instead, I want a Second Line band and a bunch of kids dancin' in the streets in front of the band. Let the music play, get drunk as skunks and smoke like chimneys. F%ck it, let people treat they noses and roll E if they want lol. Let the kids have fun so much that when they get older they think back "Remember when Big Tee Why died" or some, they won't even remember who died, just what a good time they had. That'd be enough for me.
And how do you pay for this? Easy, cremate my Black a$$ haha. It's only a few hundred. Take my ashes and give good, small portions to my friends and fam who want'em. But save the majority for my wife or significant other. Have the ashes conserved in a dildo. "Ashes To Asses". Somebody oughta market that for real haha.
For more info on the history of Second Line bands like Rebirth, go
here
or
here
Music
Since it seems there's a few Dwele fans lurking in the background, I thought this might be of value to some. Looks to be some fairly recent material according to the info.
Dwele - Lost Track Of Time EP (2005)
On the hip-hop front, not too too much new but I did manage to grab these a few days ago. Shouldn't be that hard to find tracklistings if you want to check before grab'em.
Ruff Ryders-The Redemption Vol. 4 (Retail)
State Property - The Lost Files (Retail)
Since the weekend is comin up, I thought this might help some of you out. It's titled as a "Sex Songs" compilation. Three disc set.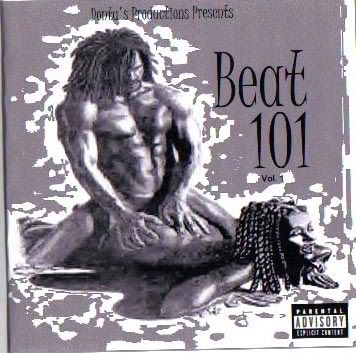 Yousendit links
Beats 101 "Sex Songs" Disc 1
Beats 101 "Sex Songs" Disc 2
Beats 101 "Sex Songs" Disc 3
Backup links
Beats 101 "Sex Songs" Disc 1
Beats 101 "Sex Songs" Disc 2
Beats 101 "Sex Songs" Disc 3
VOLUME 1

1.STRAIGHT FUCKIN-THE TRANSITIONS
2.SEX DOWN-LINK
3.DEEP-BLACKSTREET
4.FREAK N YOU-JODECI
5.BUMP N GRIND-R.KELLY
6.BUTTNAKED-ADINA HOWARD
7.PUSHIN INSIDE OF YOU-SONS OF FUNK
8.FUCK SONG-URBAN MYSTIC
9.INTERLUDE
10.SEXUAL-CHICO DEBARGE
11.HOW CAN I LOVE YOU-SISQO
12.OHH AHH-BOYS II MEN
13.EXPLICIT-DEJA/H-TOWN
14.SEX IS ON MY MIND-BLULIGHT
15.SO ANXIOUS-GINUWINE
16.SWEET LOVE-112
17.LOSE CONTROL-SILK
18.WOULD YOU MIND-JANET JACKSON


VOLUME 2

1.T SHIRT AND PANTIES-ADINA HOWARD
2.SEX ON THE BEACH-WHITEHEAD BROTHERS
3.FEEL GOOD-SILK
4.SEX WEED-R.KELLY
5.CAN WE GET DOWN-JON B
6.SHHH-TEVIN CAMPBELL
7.FEEL SO RIGHT-LLOYD
8.BED SPRINGS-JAMIE FOXX
9.FRANKIE INTERLUDE
10.THREESOME-RUFF ENDZ
11.TRUST ME-ME'SHELL N'DGEOCELLO
12.DO IT TO ME-USHER
13.I REALLY WANNA SEX YOUR BODY-LINK
14.FOUR WALLS-PRETTY WILLIE
15.FREAKIN YOU-N2U
16.NAKED-R.KELLY
17.ANYTIME ANYPLACE-JANET JACKSON

VOLUME 3

1.I CAN GO DEEP-SILK
2.CAN U HANDLE IT-USHER
3.NAKED-MARQUES HOUSTON
4.JUICY-PRETTY RICKY
5.SPEECHLESS-BEYONCE'
6.SEX GAMES-CASE
7.OOH NA NA-OOBIE AND DEVIN
8.LAY YOUR BODY DOWN-PRETTY WILLIE
9.LICK-JOI
10.MIDNIGHT INTERLUDE
11.I DONT MIND-ASHANTI
12.OOH AHH(SEQUEL)-BOYS II MEN
13.SUMTHIN SUMTHIN(REMIX)-MAXWELL
14.FEELIN THIS-PROFYLE
15.REMEDY-JAGGED EDGE
16.FANTASTIC FANTASY- CO ED
17.WARMTH-JANET JACKSON


And I'm willing to bet, only a few of you will remember this joint because I had to be reminded of it.
Brotherhood Creed - Helluva
And what am I listening to? Glad you asked. Dub and I agreed yesterday that this song is hot even with 50 on it. Really, I thought Mobb Deep had pretty much lost it and 50 been on that commercial shit. But this track got a nice piano riff and solid lyrics.
Mobb Deep feat. 50 Cent - "Outta Control"
And since we speakin on 50, here's the trailer for his new film that should be coming out soon. Looks interesting at least.
Get Rich Or Die Trying

Trailer
Ahh...almost forgot, there's a

Good Times

marathon on channel 59 (TV Land)this weekend.
Don't sleep.